In Singapore, an arrest can be made without a warrant in a situation wherein the police reasonably suspect someone of committing a criminal offence.
Contact us for a

free initial consultation.
Alternatively, the police may obtain a warrant to make an arrest for a normally non-arrestable offence. For example, where a police report has been filed for a case of "voluntarily causing hurt", the police will conduct investigations first before making any arrest.
When Will I Be Charged in Court?
You can be charged in Court only after investigations have been carried out.
Once the investigation officer has gathered sufficient evidence, the police will submit the results of the investigations to the Public Prosecutor who will make the final decision on whether to formally charge you and proceed with the prosecution.
This investigation is necessary to ensure that you are properly charged for the correct offence, if at all.
These are some of the enforcement agencies in Singapore that are empowered to make arrests and conduct investigations:
Police Officers from the Singapore Police Force ('SPF'),
Central Narcotics Bureau ('CNB') officers,
Corrupt Practices Investigation Bureau ('CPIB') officers,
Immigration and Checkpoint Authority ('ICA') officers,
Commercial Affairs Department ('CAD') officers and,
Any other officers who are given the power to investigate under the law.
Some of the Powers That an Investigating Officer Has Include:
Ordering a person to go to a police station or other place for questioning and to take a statement from him/her,
Searching a place relevant and linked to the offence as part of investigations and,
Seizing such items and properties which may be important evidence for the case.
Generally, leniency will be shown to an accused who pleads guilty at an early stage. He/she will also submit a mitigation plea through his/her counsel that lists down reasons for the imposition of a lighter sentence for the Court's consideration. Our Singapore Criminal Lawyers will be able to advise and assist with the drafting of the mitigation plea.
With that said, it is important to note that pleading guilty will mean an individual gives up his/her right to be convicted only after a full trial. Therefore, there are safeguards available in legislation to prevent any miscarriages of justice. As noted by the then Minister for Foreign Affairs and Law, Mr K Shanmugam at the Criminal Law Conference in 2014, the four principles underpinning the criminal justice system are:-
Protecting society;
Due process;
Effective law enforcement;
Rehabilitation and Reformation.
The purpose of the criminal justice system is not to oppress the accused. For reasons best known to the accused, it is possible that he/she has pleaded guilty despite disputing the facts stated in the charges.
As mentioned, there are recourses available for an accused who has pleaded guilty but subsequently disputes the material allegations stated in the charges against him/her. We would like to briefly share with you some of them.
Application to Retract/Withdraw a Plea of Guilt
You can contact our experienced Singapore Criminal Lawyers for more information as the application is procedural and administrative in nature.
Mitigation Plea That Disputes the Material Allegations Against the Accused
In a recent High Court case, the brief facts indicated that the accused had pleaded guilty to all charges. Counsel for the accused then submitted a mitigation plea with contents disputing the material allegations made in the charges.
Court

Court's Views

The Lower Court

Mitigation plea was the accused's attempt to return to the position where he had not made the guilty plea.
Judge refused to reject the accused's plea of guilt.
Accused was sentenced.

The High Court

Mitigation plea meant the accused's earlier plea of guilt was not valid.
Mitigation plea was an indication of withdrawal of the earlier plea of guilt.
Accused's guilty plea should have been rejected.
Legislation makes it compulsory to reject the accused's guilty plea where the accused disputes the material allegations against him/her despite having pleaded guilty ("qualified plea of guilt").
Rejection is compulsory as long as accused has yet to be sentenced.
The Court made clear of the following:-
Setting aside a conviction as in this present case may be exercised 'only sparingly'.
A qualified plea of guilt is in fact a plea of not guilty.
A mitigation plea that qualifies a plea of guilty is a retraction of the earlier plea.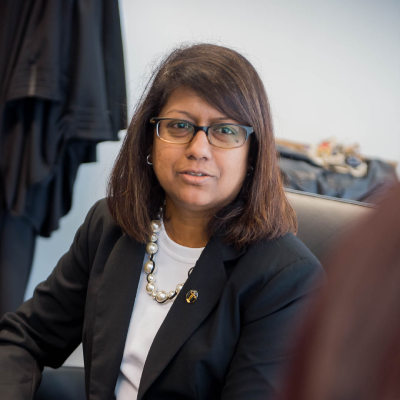 Should you have any questions or would like more information, please contact our
criminal representation lawyers
at 6337 0469 or email us at
consult@gjclaw.com.sg
Contact us for a

free initial consultation.