Contact us for a

free initial consultation.
A police officer may arrest a person without a warrant where he/she is reasonably suspected of being involved in an arrestable offence. Such an arrest must be made on the grounds of credible information and founded on some definite fact which throws suspicion upon the person arrested.
These offences include, but are not limited to, voluntarily causing grievous hurt, rape, theft, robbery, drug consumption, robbery or trafficking.
A person can also be arrested without a warrant for a non-arrestable offence if on the demand of the police officer, he/she refuses to give his name and residential address.
Persons who are arrested without warrant can only be detained in custody without warrant for a period not exceeding 48 hours.
Where the offence is not an arrestable offence, the police or respective law enforcement agency must obtain an arrest warrant from the Courts. Without obtaining a warrant, the police are not ordinarily allowed to make an arrest.
An example is the offence of causing hurt (distinguished from grievous hurt) for which the police will first conduct an investigation after a police report has been made. Then, they will decide whether to obtain an arrest warrant against the suspected offender.
A person arrested with a warrant must be produced to Court without unnecessary delay.
Depending on the offence, these persons may be offered bail.
The right of private arrest exists in two situations. First, a private person is allowed to arrest any person who commits an arrestable non-bailable offence in his view or presence. Second, a victim can apprehend a person, who commits an offence against the victim or the victim's property, if the person refuses to give his name and residential address and/or provides one that the victim has reason to believe is false. The person making the arrest must hand over the suspect to the nearest police officer or police station without unnecessary delay. If the person has committed a non-arrestable offence, the police officer must re-arrest him.
As long as a private person is in such close proximity that he can be certain an offence has been committed, the right of private arrest will vest in him notwithstanding that he did not actually witness the offence.
Will I Be Informed of Why I Am Being Arrested?
After being arrested, the police must inform you as soon as possible of the grounds of your arrest. While there is no specific timeline for such information to be given, ordinarily the police can only hold you for a maximum of 48 hours upon arrest. After such time, they must produce you before a magistrate and make an application to further remand you.
Do I Have the Right to be Defended by a Legal Counsel?
While every detained person has the right to consult a legal practitioner of his choice, such right arises only after a reasonable time after arrest and not immediately upon arrest. This is to avoid interference with police investigations, ensure that effective investigations are carried out and that the public is adequately protected.
Note that the police are under no obligation to inform him/her about such right to counsel. Furthermore, where an arrested person is a foreign national, there is no right to consular access before any statements are recorded.
What Happens after Arrest at the Police Station?
What Happens after a Decision Has Been Made to Charge Me?
If a decision is made to charge you, the investigation officer will arrange a meeting at the police station to prefer the charge against you where he/she will read the charge and ask you if you admit or do not admit to the charge.
Even if you disagree with the charge, signing the charge sheet does not mean that you are admitting to the charge. It just acknowledges that you have read and understood the charge(s) being brought against you.
If you refuse to sign the charge, your refusal to do so will be recorded and may be presented to the court.
You will know that you are about to get charged in Court if the investigation officer either informs you or if he/she informs you that you need to bring a bailor to the police station who needs to secure your attendance for Court.
A 'cautioned statement' is taken when you are formally charged. The purpose of a 'cautioned statement' is to give you a last opportunity to reveal facts and defences that you intend to rely on at trial for the offences which you have been charged with. State all that you can even if that means repeating some points from your long statement(s).
The police must serve and read to you a caution prior to taking your statement. This informs you that if you rely on a fact in your defence in court which was not revealed in your 'cautioned statement', the judge at trial may be less likely to believe you.
If the suspect does not understand English, he/she may request for an interpreter to interpret the statement for recording as well as when it is read back to him/her.
After answering, the cautioned statement will be read back to you and given to you for verification. Look through it carefully, ensure that you correct any discrepancies, sign the relevant amendments and at the bottom of the page as indicated by the police officer.
It is always good practice to record as much as possible down as to what you have told the officer before seeing your lawyer.
A copy of your cautioned statement must be given to you (unlike the long statement).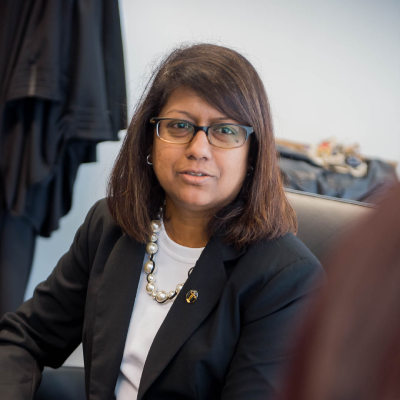 Should you have any questions or would like more information, please contact our
criminal representation lawyers
at 6337 0469 or email us at
consult@gjclaw.com.sg
Contact us for a

free initial consultation.